---
OpenLink License Manager Usage Notes
OpenLink HTTP-based Admin Assistant License Statistics
The OpenLink HTTP based Admin Assistant shipped with the Multi-Tier product provides a License statistics page to enable the details of the licenses in use on a given machine to be determined. To view this page start the OpenLink Request Broker running, load the OpenLink HTTP based Admin Assistant (http://hostname:portno ; note portno is 8000 by default) and click on the Server Components Administration -> General Request Broker Information -> View Server's License Information links in the left frame: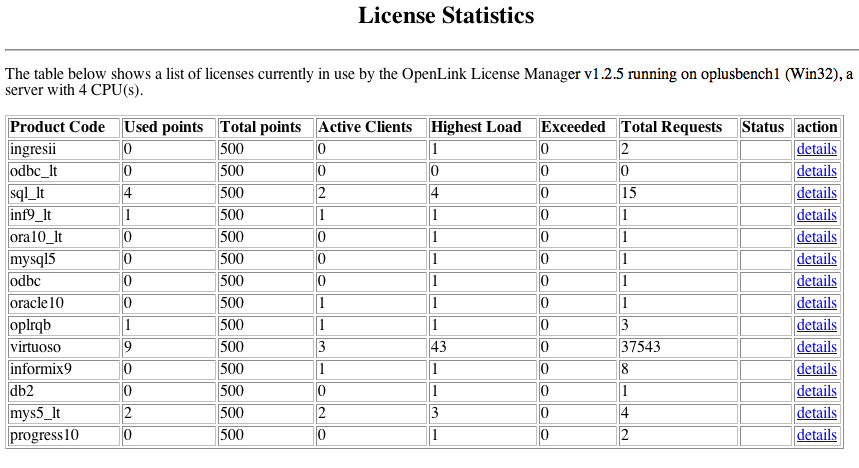 Clicking on the "details" link enables more detailed information to be obtained specified license: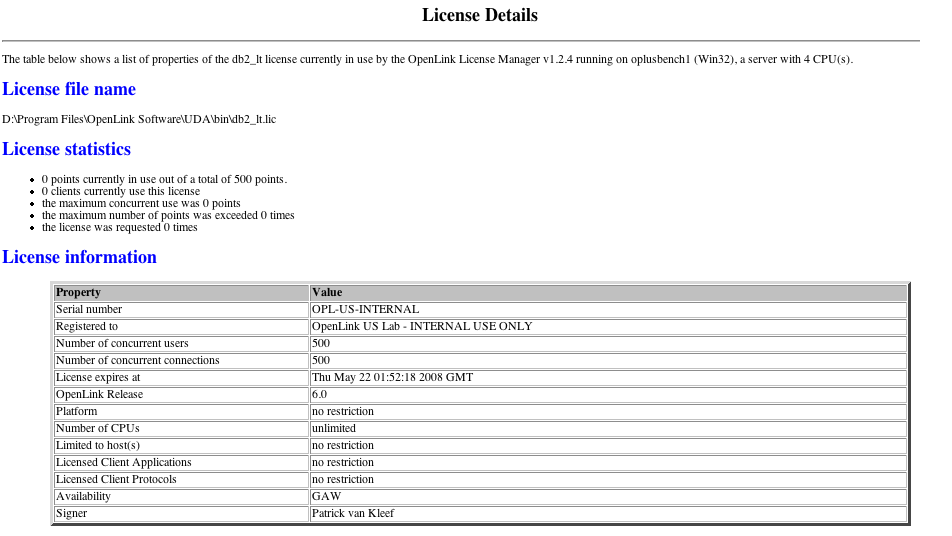 Note these pages display the number of core processors (CPUs) the License Manager has detected on the host it is running on.

---
Referenced by...